Quick Books Online or Desktop: Which one is right for your business in 2022?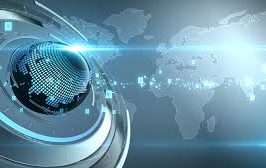 A key difference between QuickBooks Online and Desktop is that you can access QuickBooks Online from any computer or mobile device connected to the internet, and it's easy to share data with your accountant. Unless you need advanced inventory or granular job costing, QuickBooks Online (QBO) will likely be the better choice for your business.
Here's why:
1. Cloud vs Desktop Accessibility – The biggest difference is that QuickBooks Online is cloud-based and can be accessed from anywhere on the internet while QuickBooks Desktop must be installed on a single computer or network. You can automatically download bank transactions and work in real time with QBO.
2. Simultaneous users – QBO comes with a set number of users who all can
access the program simultaneously
3. Price Flexibility – monthly pricing per user starts at $25; scaling up or down
is easily done. It's quick and easy!
4. Future Development – New features and improvements to QBO have been
developed at an incredible pace.
5. Sharing with your tax professional – inviting your external accountant via
email for no additional costs and is seamless
6. Scalability – you can easily upgrade to any QBO plan as your business
grows.
7. Integrations – QBO easily integrates with Jobber, LMN, CoConstruct,
BuilderTREND, ServiceTitan, Service Autopilot, Arborgold, SingleOps, and
many other software programs and apps.
Questions? Contact Southbrook Accounting to help you with your accounting needs.