WHAT CAN A VIRTUAL CFO DO FOR YOUR BUSINESS?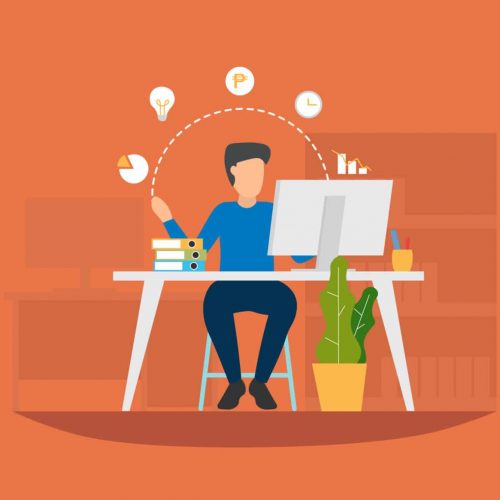 WHAT IS A VIRTUAL CFO?
A virtual chief financial officer, or CFO, helps a business owner make sound business decisions based on their expertise in financial planning, financial reports, and financial strategy.
WHY USE VIRTUAL CFO SERVICES?
Once your business reaches a certain scale and size, the decisions you make as a business owner have bigger consequences and risks. Thus you need to have data to evaluate the financial consequences of a decision.
A VIRTUAL CFO WILL HELP YOU ANSWER THE FOLLOWING QUESTIONS:
Do we have money to hire employees?
How much cash are we burning each month?
Should we invest in buying a new piece of equipment?
If our revenue is growing so quickly, why is our cash balance so low?
If we continue to grow our business, how much revenue and profit will we make next year?
A CFO TAKES A STRATEGIC VIEW OF YOUR BUSINESS
They do this by providing insights and data to improve business performance.
The CFO is primarily focused on the financial aspects of a business.
A CFO IMPROVES BUSINESS PERFORMANCE
They can help you develop a business model for a company to determine how the business will perform next year or in five years.
Business modeling requires a CFO to determine the most important operational metrics of a business.
A CFO PROVIDES GUIDANCE FOR OPERATIONAL DECISIONS
A CFO helps the CEO make day-to-day operational decisions by providing data and insights for decision-making.
A good CFO can help you develop a forecast for your business to determine when you will have the money to make these critical decisions.
BUSINESSES HIRE VIRTUAL CFOS TO GO REMOTE
Virtual CFOs normally does video conferences on platforms such as Zoom once a week or even on a monthly basis, making them a lot more affordable than a full-time CFO.
Many companies now prefer remote contractors vs. employees because of all the benefits that come attached to contractors.
Example: you don't have to pay virtual CFOs benefits such as paid holiday and paid medical leave, like you would with a traditional employee CFO.
OUR VIRTUAL CFO PACKAGE INCLUDES:
Advisory Services
Monthly Financial
Reviews
Reporting/KPI Scorecards
Project Costing
LEARN MORE ABOUT OUR VIRTUAL CFO SOLUTIONS BY BOOKING A DISCOVERY CALL TODAY
Start focusing on what you do best, running your business head-on.
Meet Us. Talk to Us.